Our callus remover is completely motorized and automated with unique derma-vac technology. It removes all those nasty dead skin shavings WHILE you use it!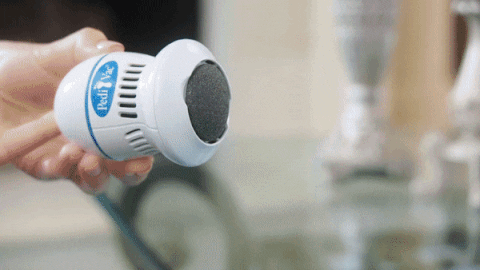 Features:
ERGONOMIC DESIGN: It's easy to hold and maneuver. With its 2 speeds, an emery pad, and a polishing pad, you have everything you need for an in-home foot spa. 😉
COST-EFFECTIVE: No need to pay a hefty price every time you visit a salon to get some foot TLC!
PORTABLE AND RECHARGEABLE: Use our PediVac Callus Smoothing Vacuum anywhere.
FULLY-AUTOMATED: It's a tiny yet powerful tool that removes dry, cracked heels and leaves you with beautiful, soft skin!
Specifications:
Current: 2A
Use time: 1 Hour
Mode: Coarse / Frosted 
Product Inclusion:
1pc PediVac Callus Smoothing Vacuum